December 2022
We went axe throwing for our annual lab outing……and it was sooooo much fun! And also much more difficult than anyone imagined. UG Alex Shemke was the overall winner! Congratulations to Alex!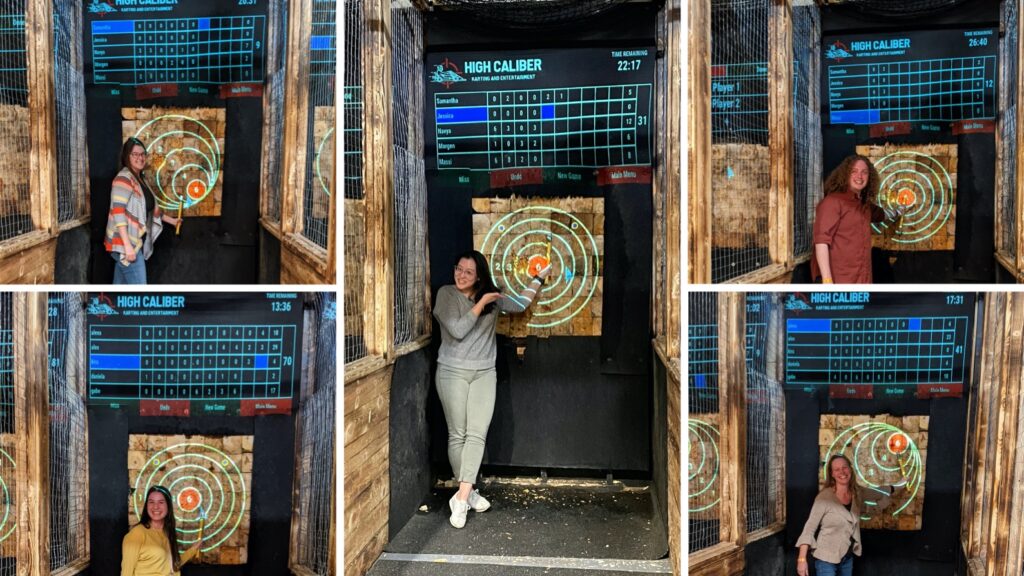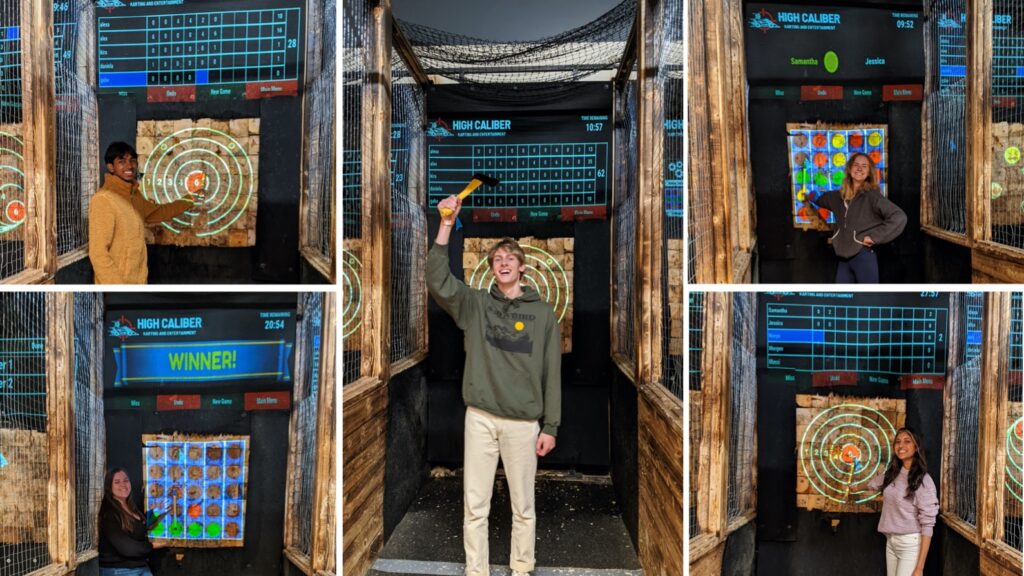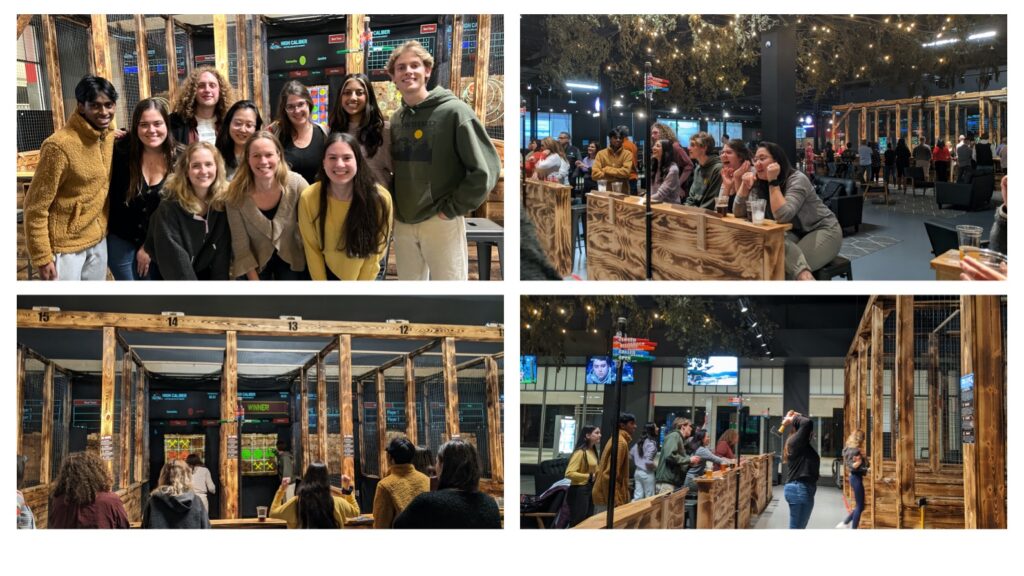 July 2022
Farewell party for Elie Huez. Entering the lab as a curious and motivated UG and leaving the lab as a competent and confident lab tech and becoming a GS in the Neuroscience Program at the University of Michigan. We will all miss him so much! And Samantha gave him the most thoughtful cake gift!

May 2022
The International Workshop "Oxytocin and vasopressin: from brain modulation, to epigenetic regulation and clinical applications", which took place in Erice, Italy, was the first in-person opportunity for Alexa to seeing her scientific mother, Inga Neumann and friend and colleague Brian Trainor again since the pandemic. The program included an excursion to the Selinunte and Segesta Archeological Parks with an entertaining lunch in between the park visits.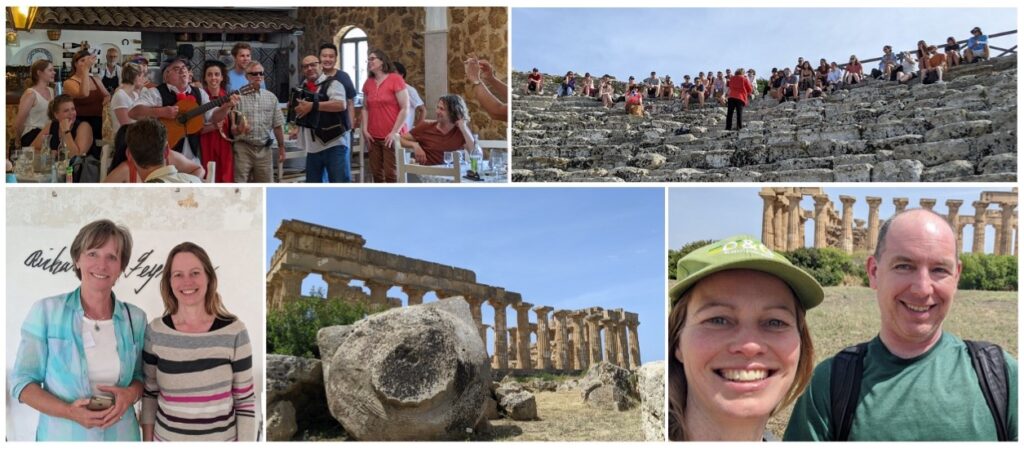 May 2022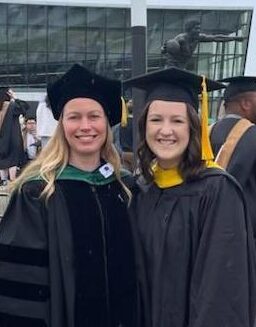 Congrats to Abigal Barrett on receiving her Neuroscience Master's degree! And congrats too on her new position as Graduate Program Coordinator in the Department of Psychology Student Academic Affairs at the University of Michigan.
April 2022
Last day of Katie Yoest in the lab, a bittersweet goodbye after (only) three years. Morgen made sure Katie can continue doing rat surgeries while pursuing a new and exciting career as medical writer. Click here to read more about Katie and changing career paths, interviewed by MSU postdocs.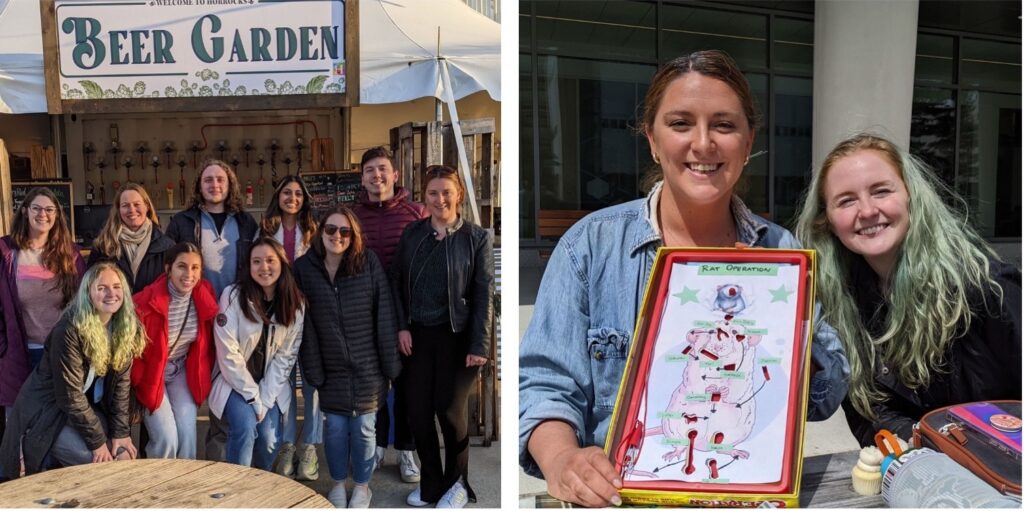 April 2022
Jessica organized a new science booth "A Look Inside a Rat Brain" for the annual MSU Science Festival and Jessica, Katie, Samantha, Abby and Morgen offered children a unique hands-on research experience by letting them mount rat brain tissue sections onto microscope slides and having them look at these slides under a microscope. Children also learned how to identify brain regions based on cell structure and anatomical landmarks, how to match their own mounted section in the brain by referring to the rat brain atlas, and how these brain regions regulate behaviors in rats such as social play and social investigation.